Our history
Perfetti Van Melle was established in March 2001 when Perfetti Spa acquired Van Melle, creating the world's third largest global confectionery company. In 2006 Perfetti Van Melle acquired the Spanish company Chupa Chups.
In 2023 Perfetti Van Melle has closed the acquisition of Mondelēz International's gum business in the United States, Canada and Europe.
Key events
PVM acquires 11 iconic gum and candy brands from Mondelēz in Europe and North America
60th anniversary of Chupa Chups
70th anniversary of PVM Italy
PVM expands its business in Africa setting up a new manufacturing unit in Nigeria.

PVM expands its activities in Europe and Asia, building new manufacturing units in Sri Lanka, Bangladesh, Spain, India, Vietnam and China. The product range also expands, with many new products and brands all over the world.
2002
-
2013

PVM acquires 100% of Chupa Chups, the family-owned Spanish Group famous for the Chupa Chups and Smint brands.
Mentos diversifies and becomes a chewing gum making its debut in Europe and beyond. It continues to be a great success, thanks to its refreshing taste, unique shape and texture.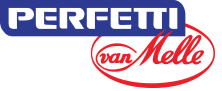 Perfetti Van Melle is born. Perfetti, which had amassed a 37% interest in Van Melle in 1991, acquires the entire outstanding shareholding. In March 2001, Perfetti Van Melle begins operations as the third largest global confectionery group in the world.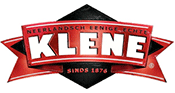 Van Melle acquires Klene, a Dutch company famous for its liquorice products.
Perfetti acquires Frisk, a Belgian company that produces small refreshing sugar-free mini mints, already very popular in Belgium and Japan.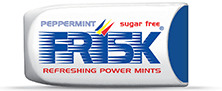 Chupa Chups launches Smint, refreshing micro-mints for the adult confectionery market.
Van Melle relocates from Rotterdam to Breda to increase production space and meet increasing demand; it inaugurates the new factory on 28 September. Van Melle broadens its product range with the acquisition of Gebr, Verdujin, Look-O-Look and Peco.

The first Mentos advertising commercial airs on Dutch television in June.
Perfetti launches several candy and gum brands that continue to delight consumers today: Big Babol, Morositas, Vigorsol, Happydent, Vivident and Alpenliebe.
Salvador Dalí sketches what is to become the Chupa Chups logo on a piece of newspaper, in less than an hour over lunch with the founder of Chupa Chups. This logo, still in existence today, centres the brand's name on an attractive design based on a daisy.

In Lainate, Italy, Perfetti sets up the Gum Base Company, a strategic asset for the production of gum base, the primary raw material for chewing gum.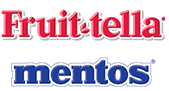 Fruittella and Mentos enjoy rapid success being sold in rolls.
Like "eating a sweet with a fork": Enric Bernat creates a sweet that delights both children and their parents – the lollipop. The idea of putting a round candy on a stick revolutionises confectionery and gives rise to the brand Chupa Chups.

Perfetti decides to start chewing gum production in the mid-fifties, successfully launching the first gum, Brooklyn, that's entirely made in Italy. The Brooklyn brand continues to enjoy an iconic standing in today's Italian confectionery market.
Enric Bernat opens a small confectionery factory in Barcelona. His family enjoys a long tradition of making sweets, dating back to the mid nineteenth century when his grandfather Joseph started producing them in Barcelona.
1945
-
1950
World War II destroys the Van Melle Breskens factory, forcing the company to move to Rotterdam. On 22 November the official opening in Rotterdam takes place.
Brothers Ambrogio and Egidio Perfetti start Dolcificio Lombardo, producing sweets and bonbons in Lainate, a town just outside Milan in Italy. The company changes its name to Perfetti in 1970.
Brothers Michael and Pierre Van Melle set off for Poland where they learned a procedure to produce soft fruit chews. From the trip they bring the original "Tell Dough" to the Netherlands, leading to the creation of Fruittella. Based on the Fruittella recipe they are inspired to create a peppermint flavoured candy to be later named Mentos.
Izaak Van Melle starts a small confectionery business in Breskens by converting the bakery founded 60 years earlier by his grandfather.