News
Center Fresh features on YouTube leader board!
8 January 2018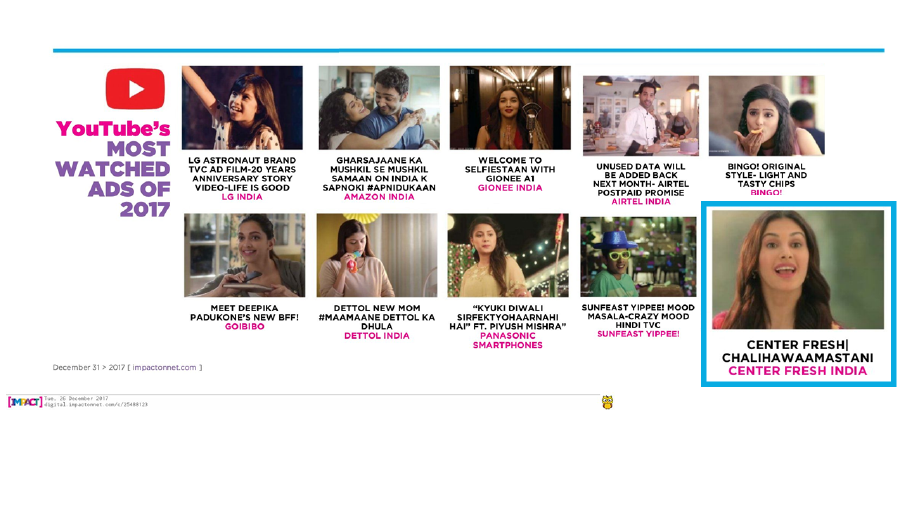 Perfetti Van Melle India's flagship chewing gum brand, launched back in 1994, has grown to become one of the largest & most distributed confectionery brands in India.
A new "fresh breath" campaign was launched in February 2017. Based on a simple storyline – you never know when you might meet someone and in that moment, be confident enough to impress them with your mesmerizing fresh breath – the relatable and engaging advertisement resonated well with our younger customers.
YouTube released its annual year-end edition of the YouTube Ads Leaderboard 2017 capturing the 10 most celebrated ads that received maximum views, shares and love from audiences across India. We are very pleased to share that our Center Fresh 2017 campaign, "Keep the fresh breath handy" featured in the list of 'one of the most watched advertisements on YouTube in 2017' (India Annual Edition 2017).