News
Perfetti Van Melle India - a great place to work!
18 January 2018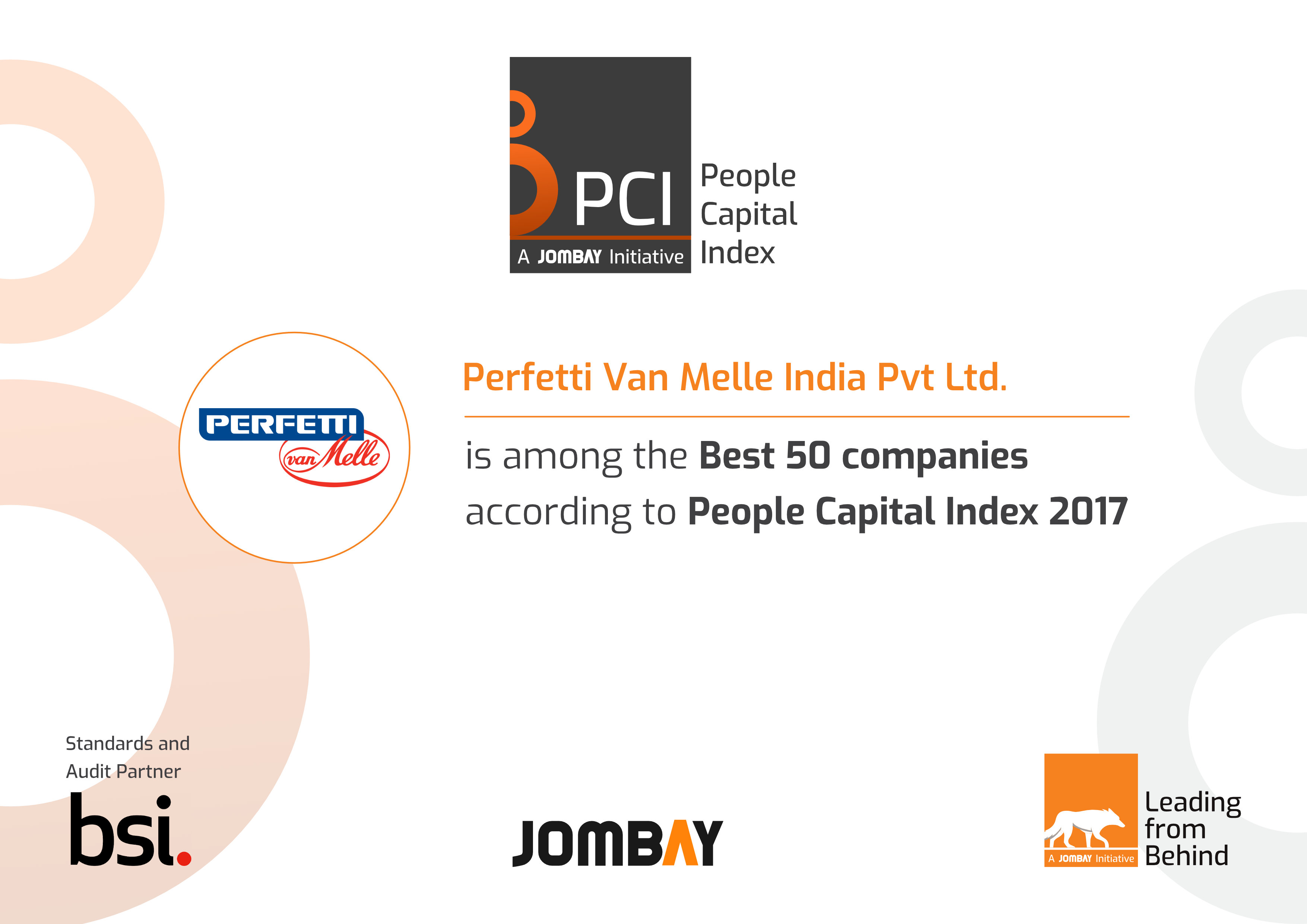 Great news for Perfetti Van Melle India, named as one of the top 50 companies in India for our People Capital Index (PCI). The PCI survey was conducted through social media and internal company referrals, with almost 200 companies participating this year. A minimum of 30 mid-management level employees were required to take the anonymous survey on a voluntary basis, in order for a company to qualify for evaluation.  
Run by Jombay in partnership with BSI (The British Standards Institute), the world's most experienced Standards Body and founding member of ISO, the PCI throws light on the top 50 companies who score highly as an enabler of employees and supporter of professional development.
Congrats to our team in India!