News
Vigorsol Easy, the green revolution!
6 July 2016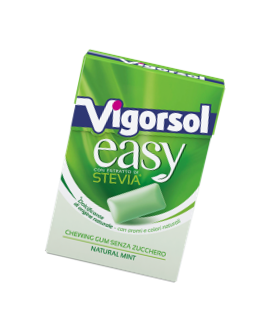 Vigorsol Easy is the first sugar-free chewing gum to combine stevia leaf extract, a natural sweetener, together with natural colours and flavourings.
This next-generation gum contains just a few select ingredients, including natural mint flavourings and a hint of matcha green tea, making Vigorsol Easy the easy choice to go au naturale!
Even the packaging is 100% recyclable and made from FSC certified materials that come from responsibly managed sources.
Vigorsol Easy is available in Italy. To find out more, visit www.vigorsoleasy.it