News
Chupa Chups goes Stateside!
31 July 2015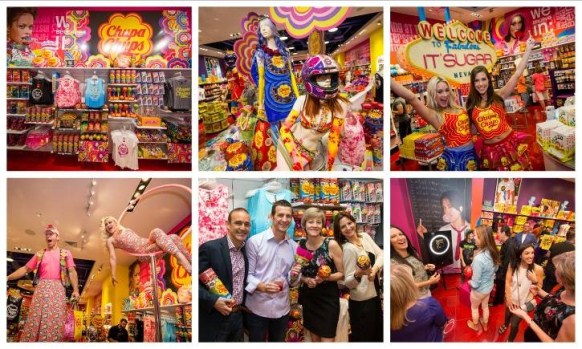 IT'SUGAR, the  most loved candy store in the US, has brought our Chupa Chups product and experience to the United States en masse this summer with the launch of special Chupa Chups shop-in-shops in over 75 IT'SUGAR stores across the nation. 
So, finally also in the United States it will be easy to find what has globally become one of the most popular lollipop licks of our time.
The IT'SUGAR Empire consists of over 75 retail locations in US hotspots such as New York, Las Vegas, Los Angeles, San Francisco, Miami, Scottsdale, San Diego and Palm Beach, in addition to chic international destinations such as Panama, Venezuela, and Grand Cayman. IT'SUGAR  stores are a true destination, a real pleasurable experience when you want to take life a little less seriously – just what Chupa Chups is all about. 
Chupa Chups incredible flavors and fun attitude are a hit in all countries and the United Sates could not miss out.
In addition, IT'SUGAR and Chupa Chups will premiere an exclusive line of new apparel and squishy pillows, along with other fun candy-colored accessories.