News
Sustainable Packaging
3 December 2014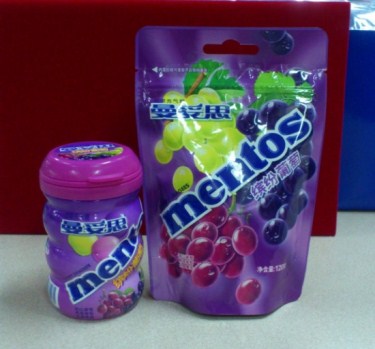 PERFETTI VAN MELLE CHINA won the CHINA SUSTAINABLE PACKAGE PIONEER AWARD with the 120 g Mentos re-sealable pouch.  The award was assigned at the 5th China Package Technology Innovation and Sustainable Development Forum last October.
Our pack won for the following reasons:
• Weight and cost reduction achievements: by replacing the previous PE bottle to the flexible bag the packaging weight was reduced by 77,8% (from 23g to 5,1g) and the cost was reduced by 60%.
• Space saving: 4% space saving vs PE bottle
• Automated filling and sealing process
• Consumer friendly thanks to its e
asy-to-open & close feature