News
PVM USA closes... so that employees can volunteer
22 September 2014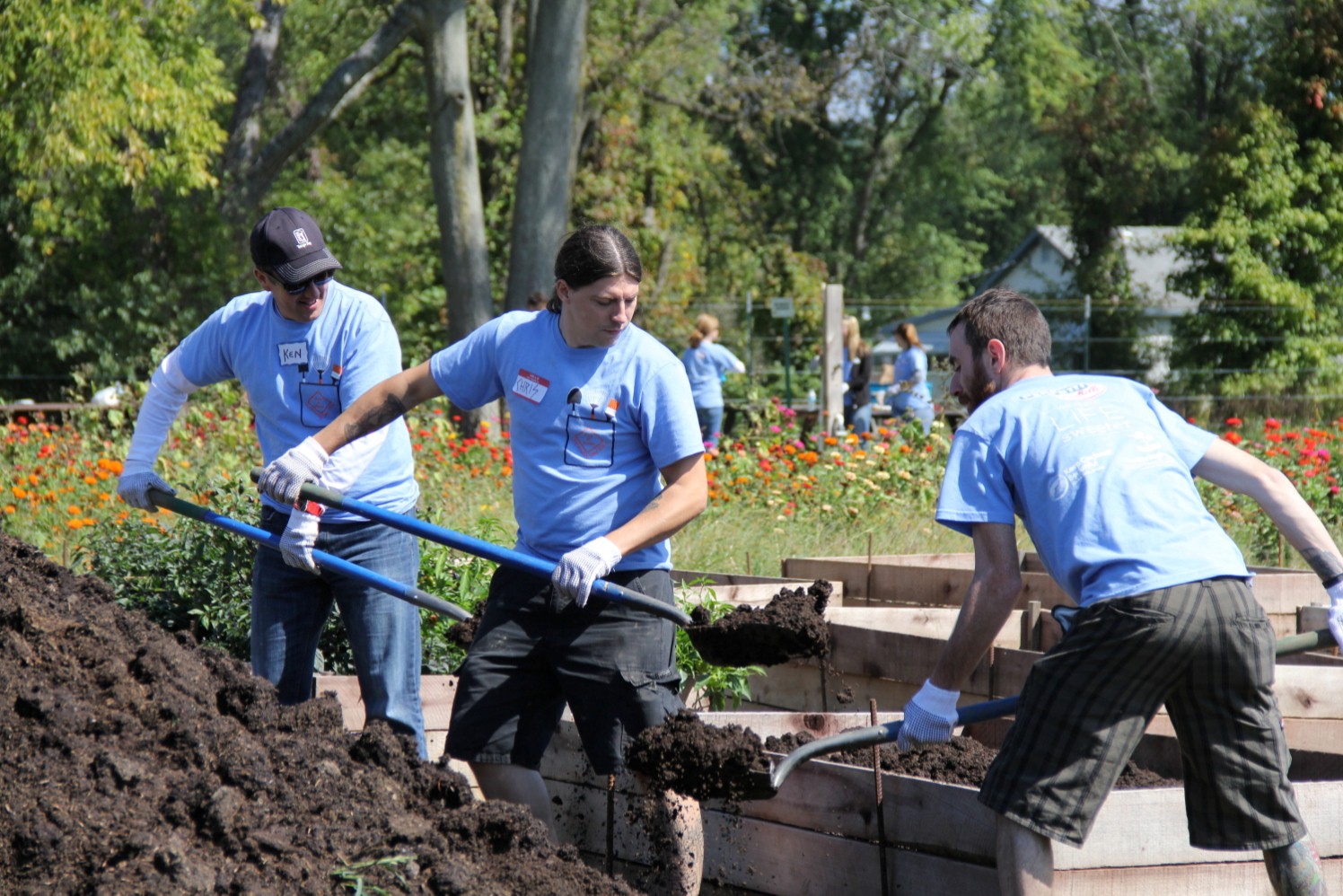 Perfetti Van Melle USA , based in Erlanger, Kentucky shut down operations on Sept. 22 so that more than 200 employees could take part in the company's 7th annual Community Day to benefit two local Nonprofits.
PVM partnered with Freestore Foodbank's The Giving Fields, a 10-acre community farm in Melbourne, Kentucky, which supplies fresh produce to local food pantries and emergency food providers and with Keep Cincinnati Beautiful for a project at Cincinnati public school Rees E. Price Academy .
About 100 PVM employees spent the day harvesting produce for immediate distribution to local pantries and soup kitchens in Northern Kentucky. At the same time, another hundred or so employees worked on beautification projects at Cincinnati Public School Rees E. Price Academy. This is the fifth year PVM has partnered with Keep Cincinnati Beautiful,and has donated a total of 1,230 service hours since 2010. The idea is to beautify the community around the school so that it's clean and it's safe for students and parents, and also to contribute to general improvement in the community.
The purpose of Community Day is provide an opportunity for employees to give back to the community, our consumers, in a meaningful way with a sense of fulfillment and pride while fostering collaboration.
PVM colleagues worked hard and were very happy to be out for the day doing something concrete for other people and make a difference