News
Perfetti Van Melle signs on to science-based targets
01 September 2021
Perfetti Van Melle has signed up to the Science Based Targets Organization www.sciencebasedtargets.org.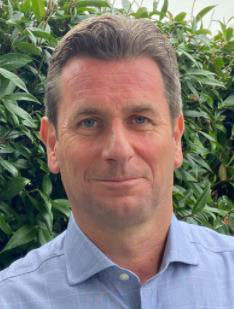 Andrew Boyd, CSO Perfetti Van Melle

By doing so, Perfetti Van Melle makes publicly known its commitment to set science-based greenhouse gas emissions reduction targets across the company's supply chain in line with the scenario to limit climate change-related temperature rise to below 1.5°C and to the criteria and recommendations of the Science Based Targets initiative (SBTi).

The Science Based Targets initiative drives ambitious climate action in the private sector by enabling companies to set science-based emissions reduction targets. By committing to science-based targets, Perfetti Van Melle has joined with other companies and organizations around the globe, all of whom are aligned with SBTi guidelines in lowering greenhouse gases.

Perfetti Van Melle Chief Sustainability Officer Andrew Boyd stated, "I'm pleased to announce this commitment on PVM's behalf. Aligning our greenhouse gas emissions targets with the ambitious but necessary aims of SBTi is another significant step in demonstrating our Group value of social and environmental responsibility. By signing our letter to SBTi, we are committing to setting by the end of 2022, then delivering by 2030, the targets and emissions reductions that science dictates are necessary for us to play our part in reducing the impact of climate change during this critical decade."

About Perfetti Van Melle
Perfetti van Melle is a private company that manufactures and distributes confectionery and chewing gum in more than 150 countries. To date, Perfetti van Melle is a world leader in the confectionery industry, thanks to strong and internationally recognized brands such as Mentos, Chupa Chups, Frisk, Fruit-tella, Alpenliebe, Smint, Golia, Happydent, Big Babol and Airheads.